MUSCLE & JOINT JELLY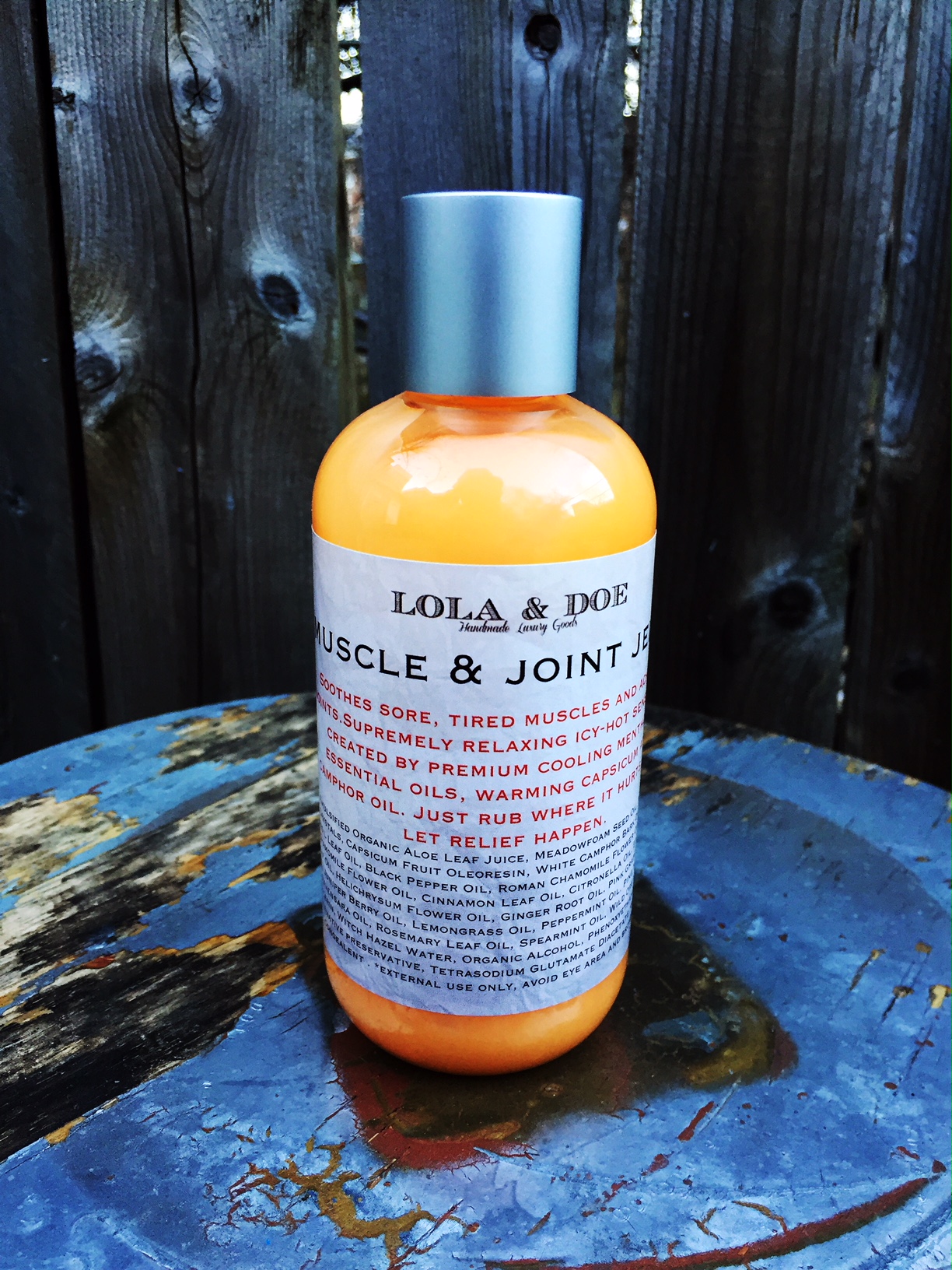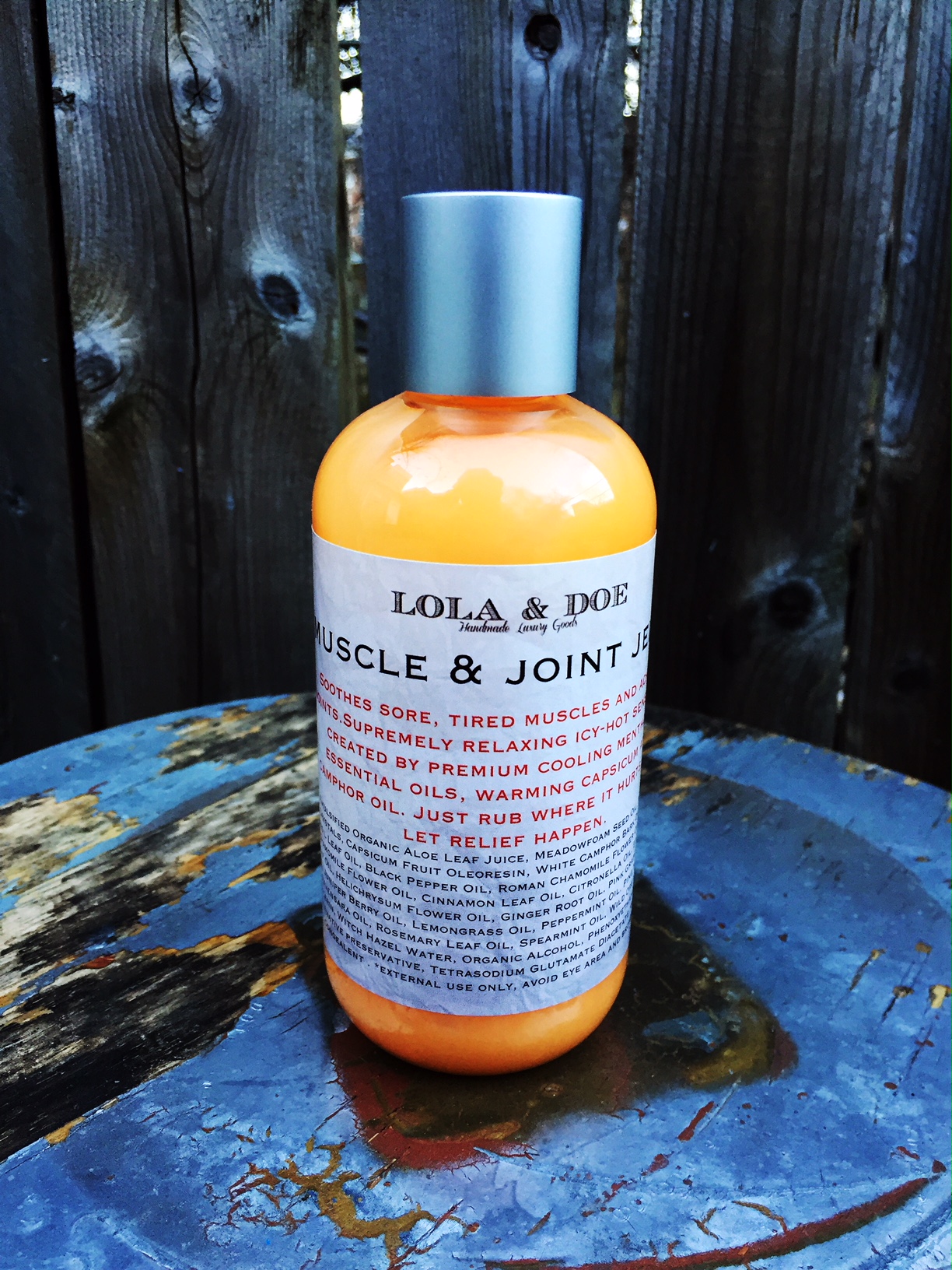 MUSCLE & JOINT JELLY
A little goes a looooooongggg way, and we've packed plenty in this almost 9 full oz bottle. Move over inferior drug store balms. our superior jelly soothes sore, tired muscles and aching joints and is packaged ready to add to your gym bag. Our muscle jelly is also perfect for use in a spa and as a healing massage experience. Supremely relaxing icy-hot sensation created by premium cooling menthol essential oils, warming capsicum and camphor oil.
*ORANGE COLOR IS NATURAL DUE TO MIXTURE OF EO
*Not medical advice, please seek medical help for any serious injury or illness and follow the instruction of medical professionals.
Emulsified Organic Aloe Leaf Juice, Meadowfoam Seed Oil, Menthol Crystals, Capsicum Fruit Oleoresin, White Camphor Bark Oil, Sweet Basil Leaf Oil, Black Pepper Oil, Roman Chamomile Flower Oil, German Chamomile Flower Oil, Cinnamon Leaf Oil, Citronella Oil, Eucalyptus Leaf Oil, Helichrysum Flower Oil, Ginger Root Oil, Pink Grapefruit Peel Oil, Juniper Berry Oil, Lemongrass Oil, Peppermint Oil, Pine Needle Oil, Ravensara Oil, Rosemary Leaf Oil, Spearmint Oil, Wild Oregano Oil, Glycerin, Witch Hazel Water, Organic Alcohol, Phenoxyethanol*paraben alternative preservative, Tetrasodium Glutamate Diacetate *plant based congealent